MINDFULNESS & COACHING IN LONDON
Empowering you to find balance through change.
Every life goes through uncertainty, as well as periods of peace. Our success and contentment depend on how we navigate them.
My approach combines coaching, ancient wisdom and modern science to cultivate mindfulness, resilience, and positive transformation.
Whether you're looking to enhance your well-being, relationships, career, or face any big life transition, I am here to support your growth, befriend change and find your equilibrium through it.

I used to share this Workbook with all my new clients, and I was amazed to learn the impact it had. It's just too valuable to keep it to myself!
I saw it helping them gain clarity on where they are and where they want to go on their journey of self-discovery and bring the first results, even before jumping into our first call.
Unlike your typical coaching booklet with a list of mindset hacks, this Actionable Workbook is packed with practical exercises that can kickstart your self-development journey. Best of all, you can use it again and again as you continue to grow and progress.
I can't wait to hear about the transformations that this Workbook will bring for you!  🔥
Looking for support to start working on yourself?

You're in the right place!
If you're facing a challenge preventing you from moving forward, you're going through an intense period of change, or you'd like help moving towards your next ambitious project, I can help.
We'll take the time to pause, deepen your self-awareness, discover the goal hidden behind the goal, shine a light on what is truly stopping you, and achieve what you want.
This is not about defining an action plan or making a pro&cons list. This is a transformative journey to turn you into the kind of person that will get what you want.
Meet Maria
Hi! I am a Life Coach, Mindfulness and Yoga Teacher. I've already worked with hundreds of individuals, leaders and teams to find their sustainable pace, identify their definition of success, understand what is holding them back and create an environment where they can thrive.
I know how scary it is before embarking on a new challenge, how hard it is when you feel stuck right in the middle of it, and how glorious it is to rest in the afterglow. I blindly believe in the enormous transformational power that coaching and mindfulness can bring to our daily challenges because I have witnessed it in myself and in my clients countless times. I can walk with you because I have been there.
I am excited you found your way here!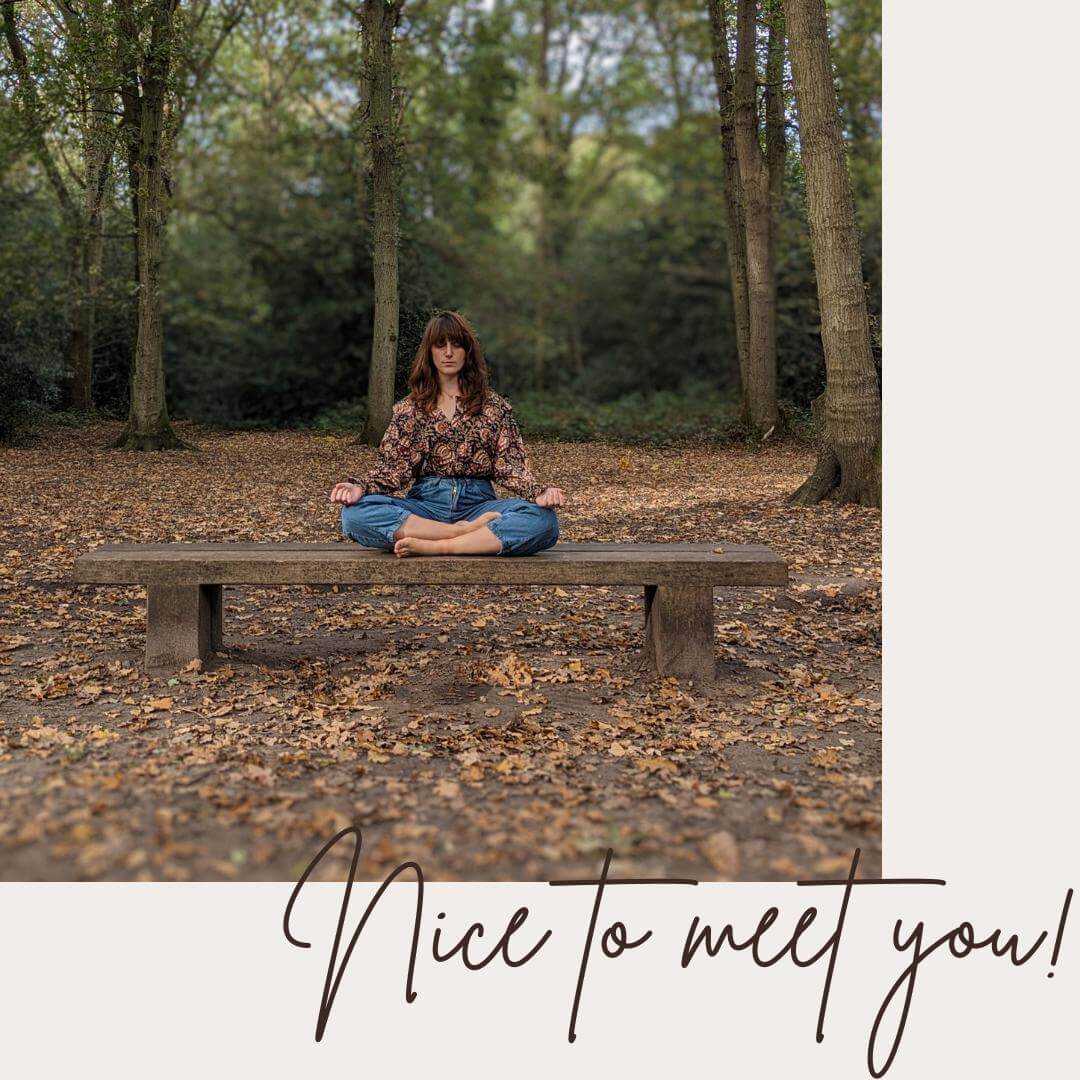 What others are saying…
I had the opportunity to get five personal development sessions with Maria, where we could work on a different topic each time. First of all, Maria impressed me with her kind and soothing energy, as well as the way she approached and led every session. Her technique allowed me to feel present and grounded and very safe to open up to her.

Regarding the outputs of my coaching with her, I could feel strong, immediate effects on the topics I wanted to work on, as well as a big emotional support from Maria, that gave me strength and the motivation to work on myself and reach my goals.

I can only recommend her coaching sessions!
I had my first coaching experience with Maria. To be honest, I didn't really know what to expect from coachings at the beginning, which is why I was a bit sceptical about this topic first. However, Maria convinced me already during the first session. She did this with her calm, open-minded and professional manner. At the beginning of each session we formulated an important question and objective for me, which gave every session a very structured, professional and secure framework. Through specific questions, a lot of sensitivity, empathy, interest in the topic and people, as well as a natural positive attitude, Maria is always able to find the right words and initiate important reflection processes, which have personally brought me much further after just a few sessions. I am grateful and really want to thank Maria for all the many and incredibly valuable experiences and insights I have gained during the coaching sessions with her.

Maria, you rock – continue to make the world a better place with your coaching.

Best Eric
Maria was close to me and helped me in a moment of loss. Without imposing anything or giving any direct advice, she made me understand that all the possible solutions to my struggles already lay within me. I understood what is important to me and what I have to let go of. Thank you, Maria.