Corporate Wellbeing in London and Online
In today's fast-paced corporate world, creating space for balance is crucial. My corporate well-being sessions offer the perfect opportunity to help your team embrace a healthier, more balanced lifestyle while cultivating work relationships.
Contact me today to discuss how we can customize a program that suits your unique needs and helps your team thrive.
Why choose Corporate Wellbeing with me?
I know what you need: I started my career as a software engineer, transitioned into corporate coaching, and now working full-time to empower individuals, leaders and teams to incorporate mindfulness tools in their work lives. I know your employees' needs, and I am dedicated to guiding your team toward improved physical and mental well-being.

I offer On-Site and Virtual support: Whether you prefer in-person sessions within your office space or the convenience of virtual classes, we can arrange flexible options to ensure that everyone can join in, no matter where they are.

I work With You towards your Goals: My corporate well-being sessions are designed to meet your team's specific needs. From stress relief and relaxation to improved focus and energy, we can customize our programs to align with your goals, combining mindfulness, yoga sessions, workshops or extensive training.

I help you Shape your Culture: Investing in the well-being of your employees is an investment in your company's success, and thanks to my background as a Corporate Coach, I can help you to make it part of your organisational culture. Corporate Mindfulness Programs are proven to reduce absenteeism, increase morale, and enhance teamwork—all of which contribute to a happier, healthier, and more productive workforce.
My commitment to you
I am passionate about promoting well-being in the corporate world, and my mission is to empower your team with the tools to lead balanced, healthier lives, both in and out of the office. With my Corporate Wellbeing Services, you can look forward to: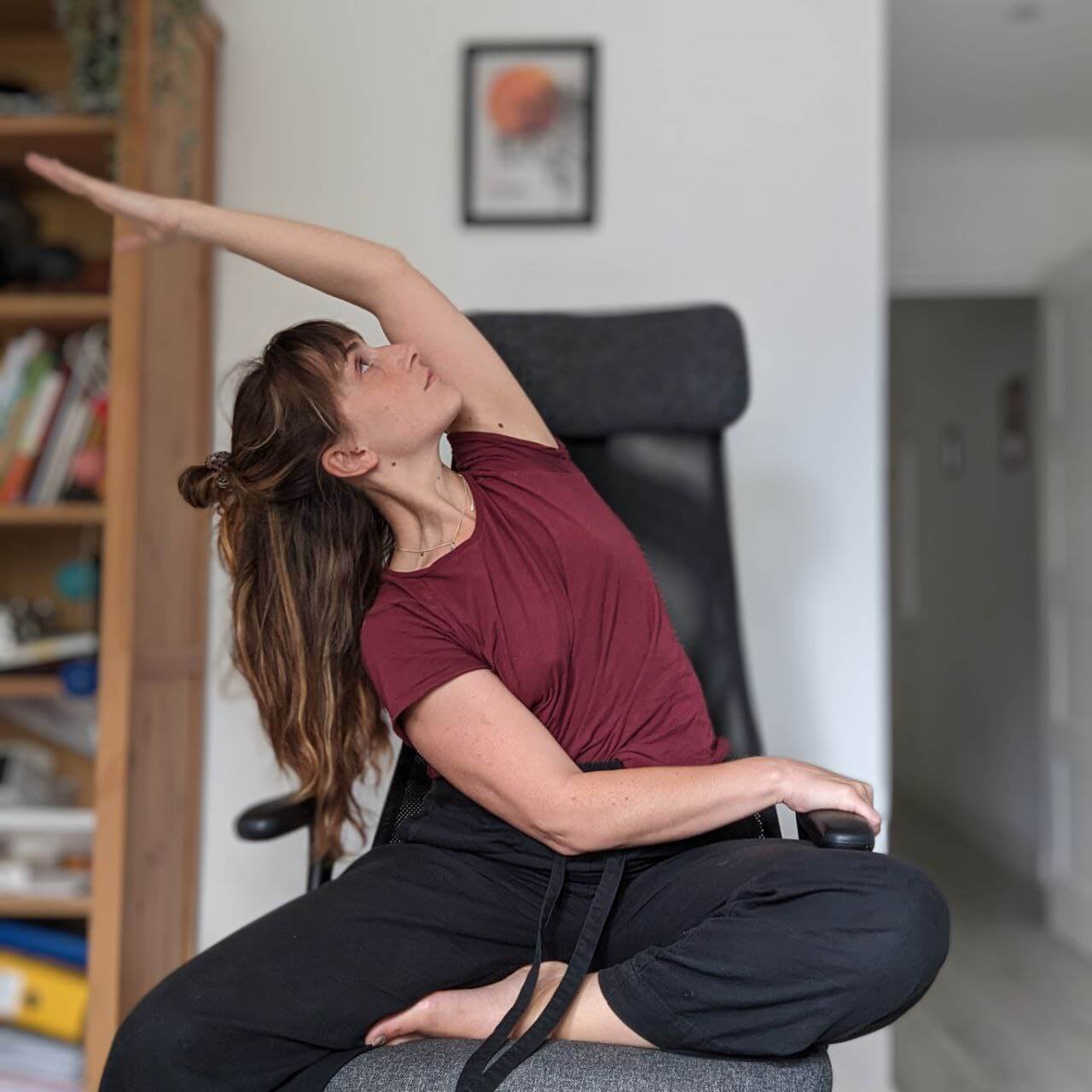 Stress Reduction: Relieve the pressures of the workday and find tranquillity through mindful breathing and gentle movements.

Resilience: Organizational changes can often bring confusion and unsettling feelings. Mindfulness can be a powerful ally in helping your teams cope with these challenges effectively.

Improved Focus: Enhance concentration and creativity, leading to better problem-solving and decision-making.

Team Bonding: Foster a sense of unity and provide an opportunity to strengthen team trust as they embark on this wellness journey together.

Renewed Energy: Say goodbye to morning sleepiness and afternoon slump and welcome increased vitality throughout the day.
Some of the Certifications & Trainings that shaped me
Registered Yoga Teacher • RYT 200h

NeuroMindfulness® Coach • Master Practitioner Level

International Coaching Federation • Associate Certified Coach

Search Inside Yourself • Mindfulness-based Emotional Intelligence Training

The Power of Awareness • Tara Brach and Jack Kornfield

Certified Professional Agile Coaching • ICAgile

Master Degree in Computer Science • Artificial Intelligence

I am currently enrolled in a 2-years-long Mindfulness Meditation Teacher Certification Program with Tara Brach and Jack Kornfield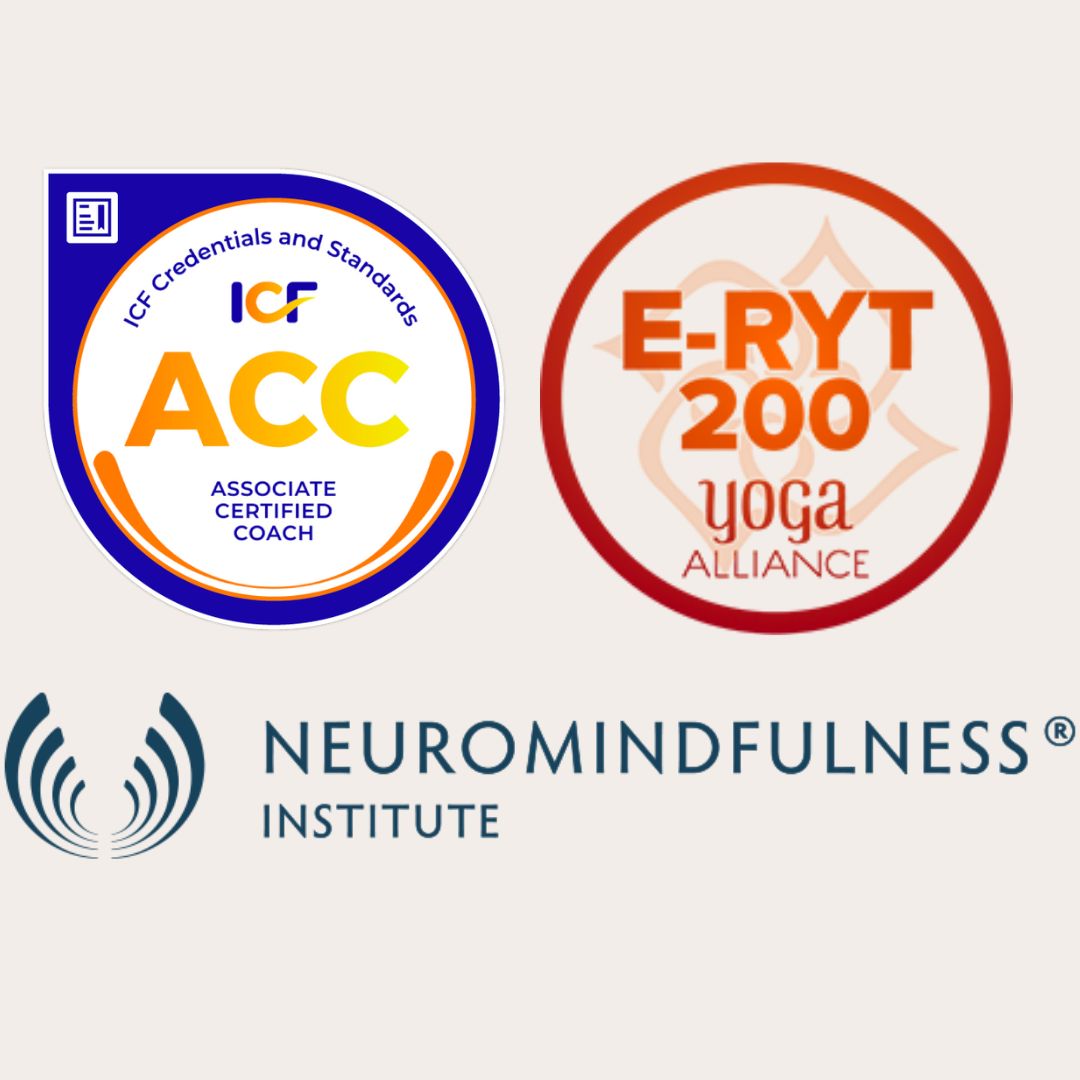 Past and current experience in Wellbeing Facilitation
2017 – 2022 • Afro-Cuban Dances and Mindful Movement instructor in different schools and NGOs

Get in touch with our bodies, music and partner in the present moment

2021 – 2023 • Senior Agile Coach, founder and leader of the company's Mindfulness guild @eBay Kleinanzeigen, Berlin

Weekly mindfulness sessions
Mindfulness workshops and keynotes
Train the Trainer events

2021 – Present • Coach, Yoga & Mindfulness Teacher online

I offer 1:1 sessions to help people access self-compassion and work on their stress & overthinking patterns

I offer support in establishing a regular mindfulness practice

March 2023 – Present • Co-founder & Trainer of The Mindful Facilitator, a Certification Program to empower leaders and coaches with mindfulness tools and help them multiply their impact in the workplace
What others are saying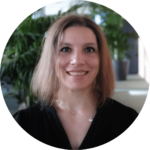 My main goal with coaching was to explore the reasons behind my struggle to find a harmonious balance between work and leisure. Maria possesses a delightful voice and exudes a serene and empathetic demeanor which makes me feel immediately comfortable. Our journey aimed to uncover some of the obstacles blocking this equilibrium, delve into the beliefs that fueled my workaholic tendencies, and understand the driving forces behind my behaviour.

Throughout all sessions, Maria has consistently offered unwavering support, nurturing a profound bond between us. I felt completely secure in her presence. Her abundant empathy, remarkable listening skills, and thoughtful guidance touched me deeply. Her ability to convey empathy and appreciation warms my heart, and her talent for fostering a deep connection is truly priceless. I gained incredibly valuable experiences and insights during the coaching sessions with her.

The turning point came during the first session, where she skillfully guided me to discover the underlying causes of my grinding and pressing habits. With her gentle guidance, I ventured into the energies that were causing tension in my neck and back. This revelation illuminated what I had been missing by being solely focused on work, allowing me to forge a deep connection with my body and unconscious mind. It felt like entering a trance-like state and left an indelible mark on me.

I am deeply grateful for her guidance and the transformative journey we've embarked on together.
Maria is a very special person and a very gifted coach. She gives you and your issues her full attention and focus during the session. She zooms in on the issue, and from there, she helps you change your mindset. She has helped me a lot in dealing with (repressed) emotions. She is a very warm person and genuinely kind, and I recommend working with her. She bridges the world of business with the world of spirituality.
My sessions with Maria were truly transformative. Her unique blend of coaching expertise and mindfulness guidance created a powerful and enriching experience. Maria's calming presence and compassionate approach allowed me to feel heard, understood, and supported throughout our sessions. The combination of coaching and mindfulness created a powerful synergy, enabling me to create sustainable change in both my personal and professional life.